The last few movies I've seen in the theaters were absolutely terrible. I can say the last good movies I've seen in theaters were The Dark Knight Rises and The Amazing Spiderman. So what if I like movies based off of comic books, they are usually put together pretty well. There has been this dry spell with movies as of late, so I didn't know what to think when I saw an advertisement for Django Unchained. However, being a Quentin Tarantino fan, I managed to go see the movie.
The movie is takes place two years before the Civil War and is based on a slave named Django (Jamie Foxx) that is freed by a bounty hunter named Dr. King Schultz (Christoph Waltz). Dr. Schultz needs help identifying bounties, bounties that Django will be able to recognize when he sees them. Together, they track down and kill these bounties. Django wants to find his wife, who was sold to a cotton plantation. It turns out Django has a knack for collecting bounties so he and Dr. Schultz team up for the winter, making a fortune. After winter they would go find Django's wife, Broomhilda (Kerry Washington). As it turns out, Broomhilda was sold to an enormous cotton plantation owned by Calvin Candie (Leonardo DiCaprio.) In order to save Broomhilda, they infiltrate Candieland (Yes, that's what they called it in the movie) with deception and promises of incredulous amounts of money for a single slave. At this point, the plot thickens and saying any more would give some things away. I still chuckle a little bit about Candieland.
Bounty Hunting, a Wanted Poster. Get it?
The movie was casted, written, and directed phenomenally. Jamie Foxx does a great job playing the angry slave, Christoph Waltz's unique acting prevailed, and Leonardo DiCaprio played a "nice" charismatic, greedy plantation owner. Each actor played their part so well, and the movie felt genuine. Naturally, Tarantino had to plant his kind of humor into the movie.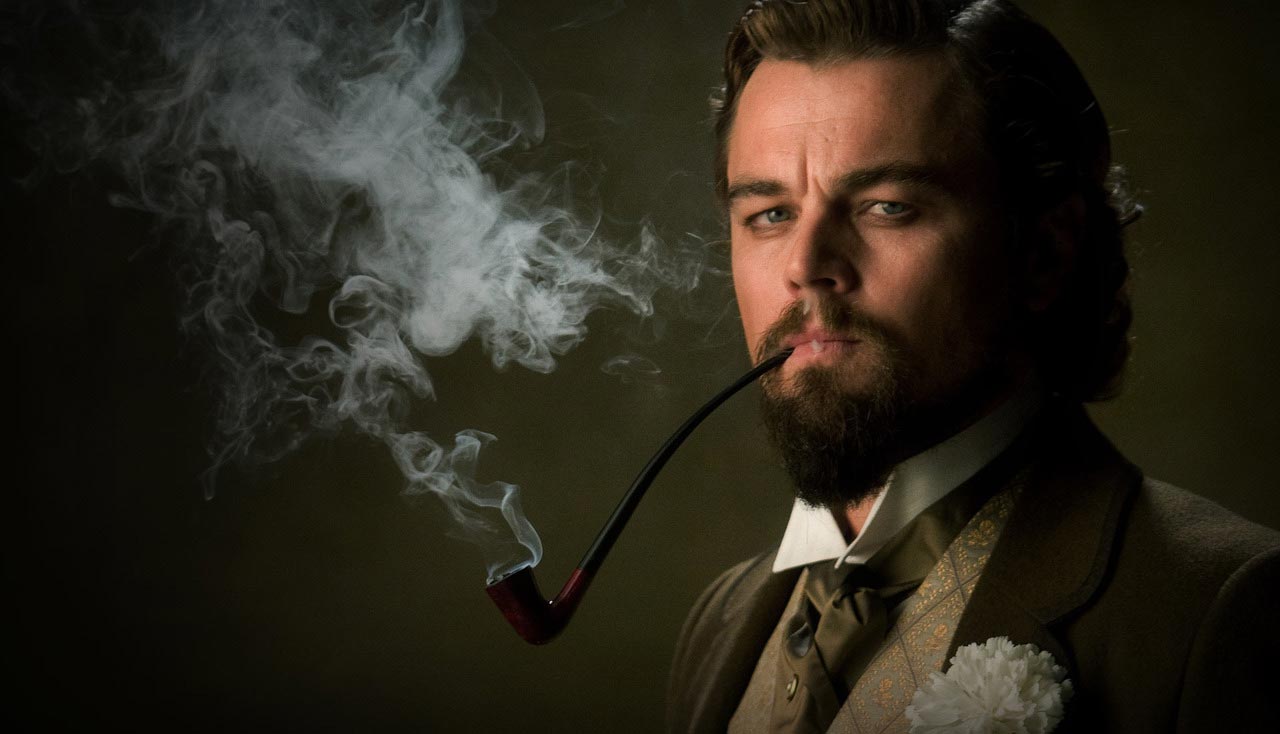 Leonardo DiCaprio as Calvin Candie
Unfortunately, due to to the time frame of the movie, the amount of racism is astronomical. And I'm pretty sure the amount of racism caused a good bit of controversy. There is in an incredible amount of violence, which Tarantino never leaves out. The movie was close to three hours but flew by and included a satisfying ending. Hands down one of the best movies I've seen all year.
Rating: 9.5/10